Salvador Dali - Bureaucrat
---
Salvador Dali
Spanish (1904 – 1989)
Salvador Dali The Bureaucrat 1969

The Salvador Dali The Bureaucrat etching was published in 1969.  Andre Francois Petit, Paris was the published.  It is in bistre printed on japon paper.  It has an image size of ~13.5 x 10 5/8″ with full margins. The work is signed and numbered IV/XX.
The total tirage is 164 + proofs There were 120 on Arches in black, XX on japon in bistro, 14 on Arches in black and 10 HCs.
Call us for more information.  The etching is Sold!!!
Click on the thumbnail for a larger image.
Go to the main Individual Works Page for complete etching information.
Bureaucrat etching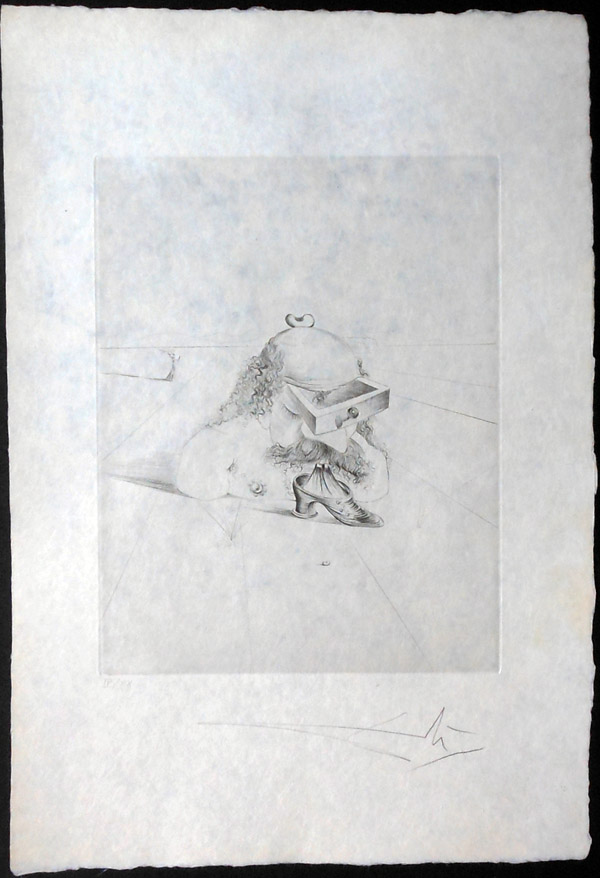 ---