Salvador Dali - Earth Goddess
---
Salvador Dali
Spanish (1904 – 1989)
Salvador Dali Earth Goddess 1980

Salvador Dali Earth Goddess is a lithograph. Levine and Levine for DALART published the lithograph. The total tirage is 1195 on various papers. The image size is 22 1/2 x 18." The sheet size is 29 1/8 x 21." There is the DALART N.V/Copyright 1980 blindstamp.  There are two versions.  These are color and uncolored.
Click on this link for additional background information on Salvador Dali.
Call us for more information. Available
Click on the thumbnail for a larger image.
Go to the main Individual Works Page for complete etching information.
Finally, go to the main Dali Page for complete etching information.
Earth Goddess

Earth Goddess in Color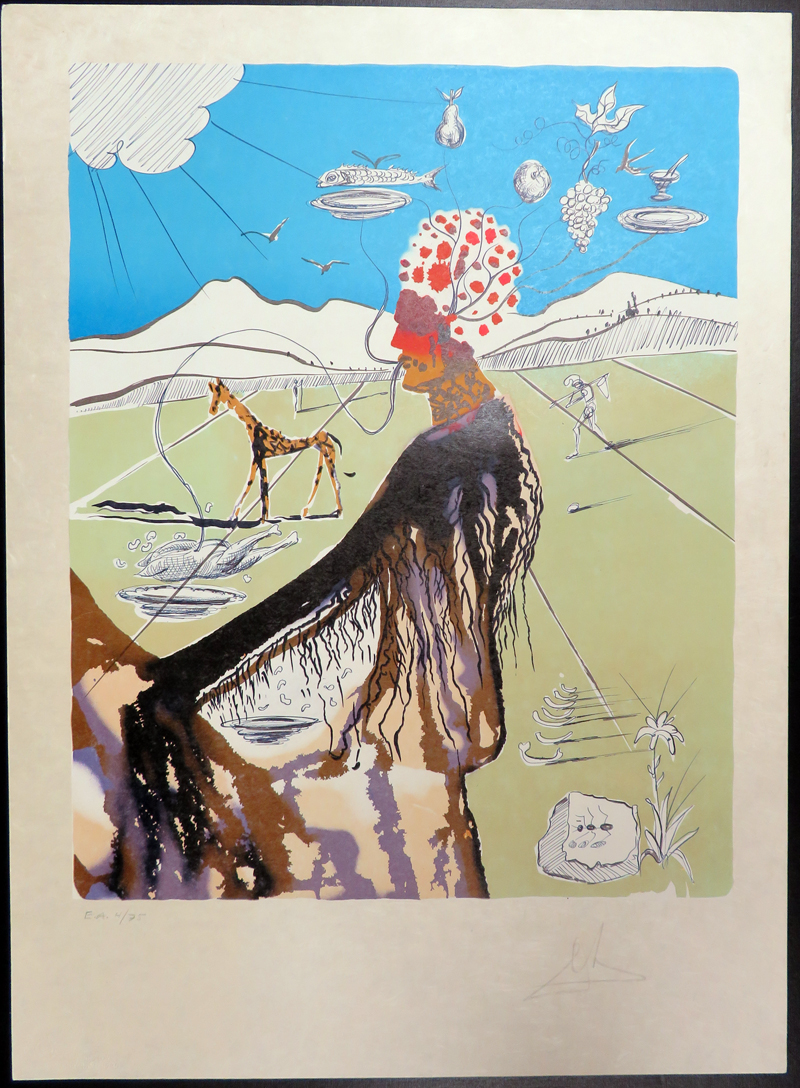 ---