Salvador Dali and Louis Icart Etchings and Lithographs
The Lockport Street Gallery is located in Grosse Point, Michigan  The Gallery sells artwork by Louis Icart and Salvador Dali. We carry over 500 Louis Icart etchings, erotica, books and prints. Salvador Dali etchings, lithographs, and portfolios are also in stock. We stock etchings and lithographs by Master artists Marie Laurencin, Marcel Vertes, Manuel Robbe, Raphael Soyer and Luigi Kasimer. We carry sold out etchings and lithographs by contemporary artists Jurgen Gorg, Janet Treby, Leonardo Nierman, Claude Fauchere, and Jacques Lalande.  View our collection on-line and then give us a call for more information.
We are not a walk in Gallery. However, we used to be and the Gallery tour shown below is our appearance several years ago. The tour was taken when the Lockport Street Gallery's inventory was at it's max. We have left up the tour because we are nostalgic and think you may enjoy it.
Our website is set-up so that you can view our complete inventory of Graphic Art by clicking on the links under the artist – like Salvador Dali under Masters or the Contemporary sections. Most of the art is shown unframed so that you may view the entire sheet, however, we will professionally custom frame any work to your specifications. For works by Louis Icart etchings, we have many vintage frames to choose from.
---
---
 We are proud to sell American artwork and crafts.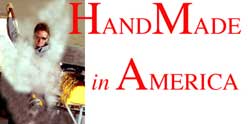 ---
copyright 1999 – 2023, Lockport Street Gallery,
all images on this web-site are property of the Lockport Street Gallery and are not to be reproduced.