Salvador Dali - L'homme et le fleur
---
Salvador Dali
Spanish (1904 – 1989)
Salvador Dali L'homme et le fleur 1972

Salvador Dali L'homme et le fleur is a lithograph. Felicie published the lithograph. Salvador Dali L'homme was published in 1972.  The tirage was 400 plus proofs. The size of the image is 30 x 22 1/2." The size of the sheet is 30 x 22 1/2."  The lithograph is in very good condition.
Click on this link for additional background information on Salvador Dali.
Call us for more information. Available!!!
Click on the thumbnail for a larger image.
Go to the main Individual Works Page for complete etching information.
L'homme et le fleur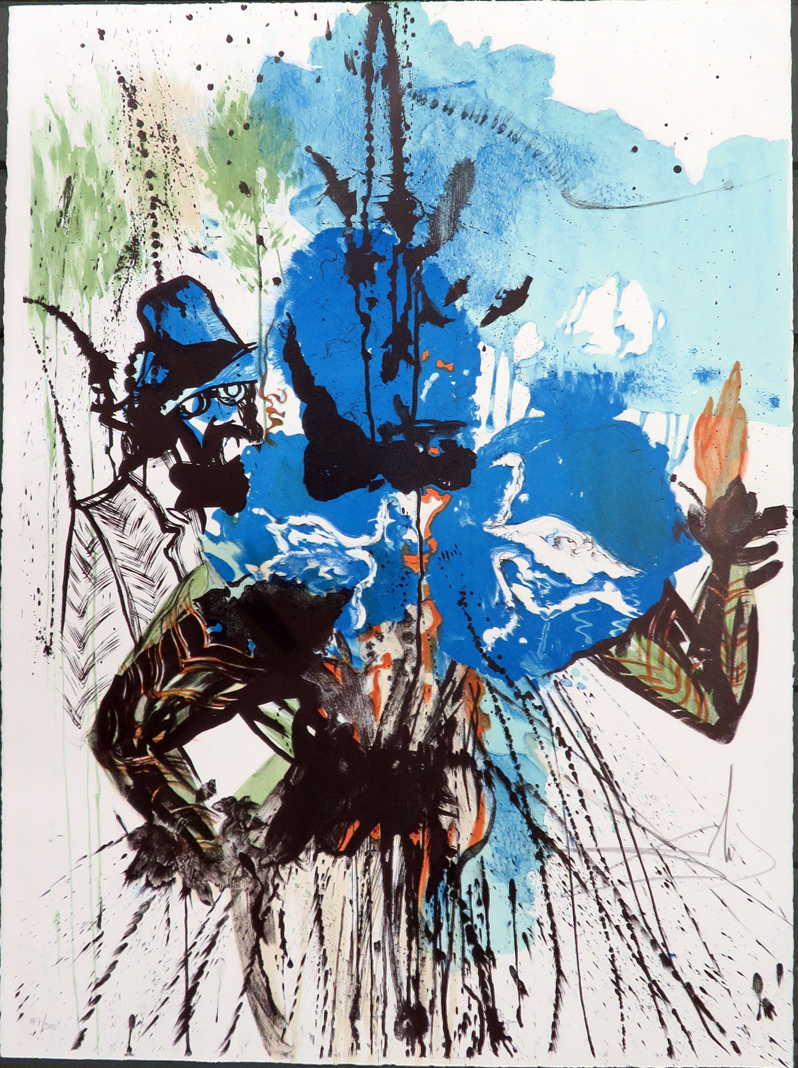 ---