Salvador Dali - Aphrodite
---
Salvador Dali
Spanish (1904 – 1989)
Salvador Dali Aphrodite (Venus), 1963

The Salvador Dali Aphrotite (Venus) etching done in 1963 period, printed on Arches paper. The image size is 19 1/2 x 15 1/2″ and the sheet is 30 x 22 1/4." The work is signed and numbered 63/150.
Available for sale are:
1) The individual etching from The Mythology suite shown below,
2) The complete Mythology suite.  Go to Dali suites.
E-mail for Price and condition report. Call us for more information.
Go to the main Individual Works Page for complete etching information.
Aphrodite (Venus) Individual Engraving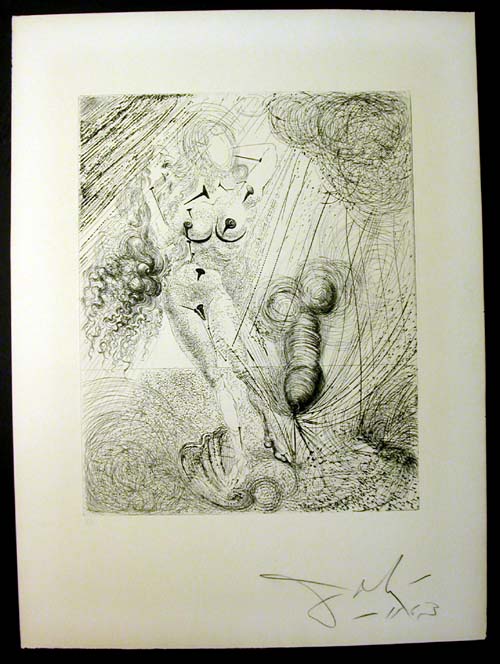 ---