Salvador Dali - Assumption of Gala (L'Ascension de Gala)
---
Salvador Dali
Spanish (1904 – 1989)
Salvador Dali Assumption of Gala (L'Ascension de Gala) 1973

The Salvador Dali Assumption of Gala (L'Ascension de Gala) (GalaAsumpta) etching was published in 1973 by Arztesammlerkreis/Graphos Verlag with etching by Rigal. The total tirage is 300 (Lopsinger) on various papers. This etching is on Arches, is signed by Salvador Dali and is numbered 22/75. The image size is 25 1/2 x 19 1/2″ and the sheet 30 x 22 1/4″. The etching has a very rich burr, is in fine condition, never framed, no flaws or damage.
Call us for more information. Sold!!!
Click on the thumbnail for a larger image.
Go to the main Individual Works Page for complete etching information.
Salvador Dali Assumption of Gala (L'Ascension de Gala)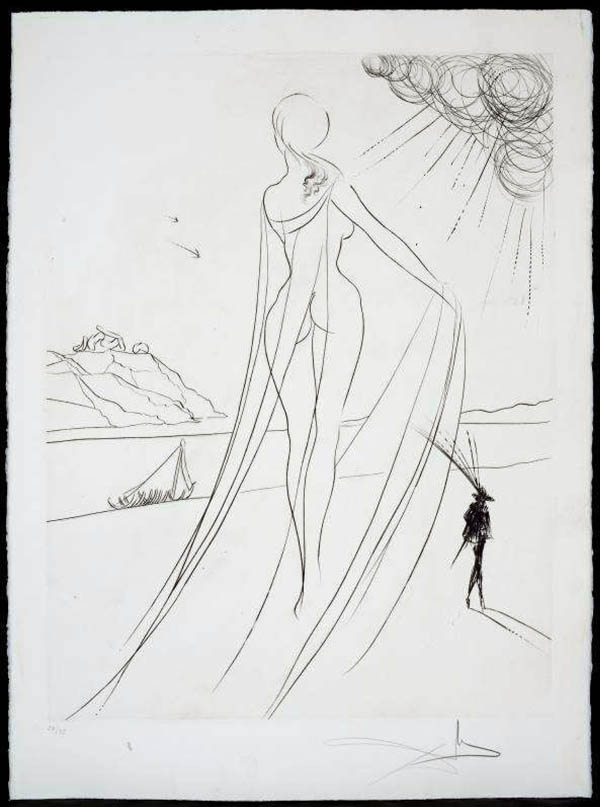 ---