Salvador Dali - Bullfighter
---
Salvador Dali
Spanish (1904 – 1989)
Salvador Dali Bullfighter 1972

The Salvador Dali lithograph Bullfighter was published in 1972. It is recognized in Europe as a work by Dali, but Field does not recognize it as a work by Dali in the US. Additionally, there appear to be many overruns based on the information given in Lopsinger.
Call us for more information. Available!!!
Click on the thumbnail for a larger image.
Go to the main Individual Works Page for complete etching information.
Bullfighter lithograph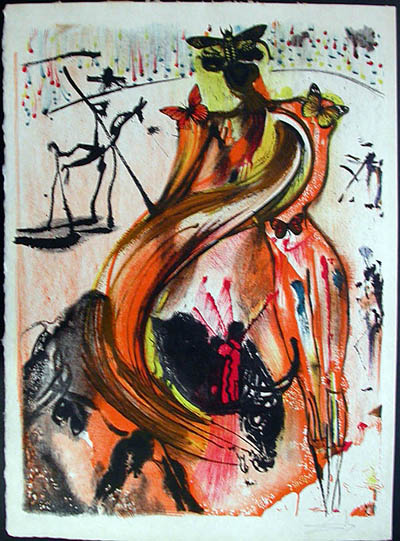 ---