Salvador Dali - Cleopatra
---
Salvador Dali
Spanish (1904 – 1989)
Salvador Dali Cleopatra (Death of Cleopatra) 1972

The Salvador Dali Cleopatra color etching is printed on japon paper  It has an image size of ~16 1/8 x 20 1/8″ and sheet of 30 x 22 3/8″. The work is signed in pencil.  Also, it is notated in watercolor Bon a Tirer.
EUKA, Paris published the etching. The total tirage is 500.  There are 325 on Arches.  Also, there are 125 on japon.  There are 25 EAs.  We guarantee the authenticity of the etching.
Click on this link for additional background information on Salvador Dali.
Call us for more information.  Sold!!!
Click on the thumbnail for a larger image.
Go to the main Individual Works Page for complete etching information.
Cleopatra etching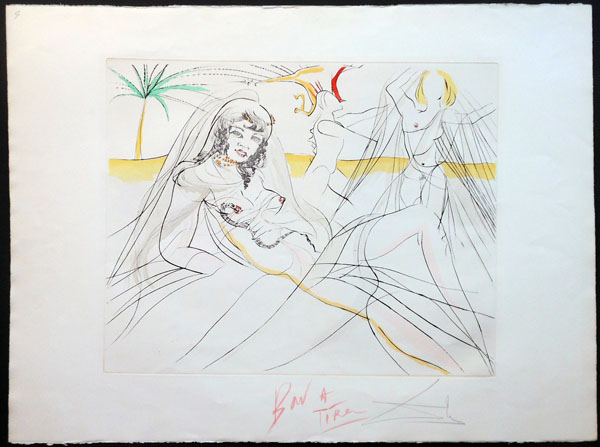 ---