Salvador Dali - Departure of the Fisherman
---
Salvador Dali
Spanish (1904 – 1989)
Salvador Dali Departure of the Fisherman 1965

The Salvador Dali Departure of the Fisherman is a color lithograph printed on handmade paper as part of a total edition of 162. The image and sheet are about 38 x x 35 1/4." Sidney Lucas, New York was the publisher.  The publishers stamp is on the sheet.  Dali signed each sheet.  The tirage number appears in the lower left.  The paper is Arches.
Click on this link for additional background information on Salvador Dali.
Call us for more information. Sold!!!
Click on the thumbnail for a larger image.
Go to the main Individual Works Page for complete etching information.
Departure of the Fisherman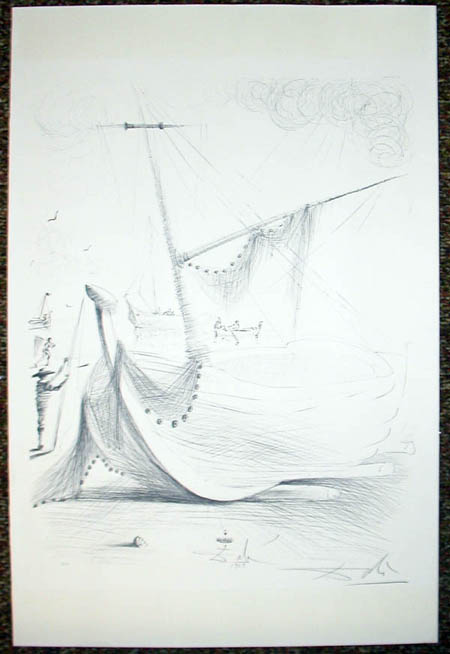 ---