Salvador Dali - Diane de Poitiers
---
Salvador Dali
Spanish (1904 – 1989)
Salvador Dali Diane de Poitiers 1975

The Salvador Dali Diane de Poitiers etching was published in 1975.  EUKA/deFrancony published the etching.  The total tirage is 840 (Lopsinger and EUKA) plus proofs on various papers. This etching is on japon.  Salvador Dali signed the etching in the lower right.  The number of the etching is  EA 142/170 and is in the lower left. The image size is 15 3/4 x 19 1/2."  The sheet size is 30 1/4 x 22 1/4″. The etching is in fine condition, never framed, no flaws or damage.  The etching is authentic.
Click on this link for additional background information on Salvador Dali.
Call us for more information. Sold!!!
Click on the thumbnail for a larger image.
Go to the main Individual Works Page for complete etching information.
Diane de Poitiers etching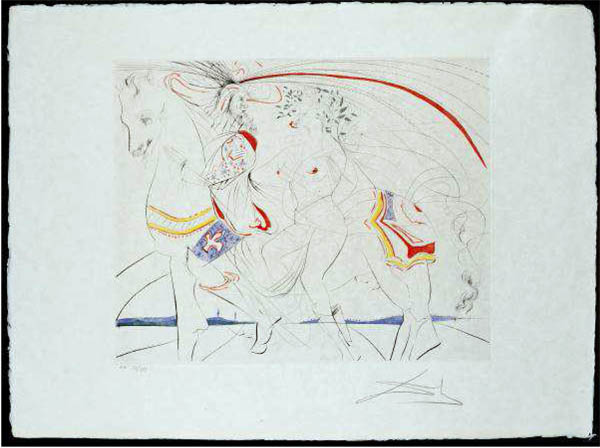 ---