Salvador Dali - Don Quichotte
---
Salvador Dali
Spanish (1904 – 1989)
Salvador Dali Don Quichotte , 1964

The Salvador Dali Don Quichotte etching was done in 1964 and was published in 1964 by Graphic Art Consultants. The total tirage is 150 plus proofs. This etching is on Rives, is printed in black, and is signed by Salvador Dali and numbered EA. The sheet size is 15 1/2 x 11 1/2″
Note, that there have been sales of this etching with an edition of 45, and while Field does detail an edition published in 1975 by Levine and Levine in brown, with 200 signed by Dali, there is no mention of an edition in black.
Call us for more information.  Sold!!!
Click on the thumbnail for a larger image.
Go to the main Individual Works Page for complete etching information.
Don Quichotte Engraving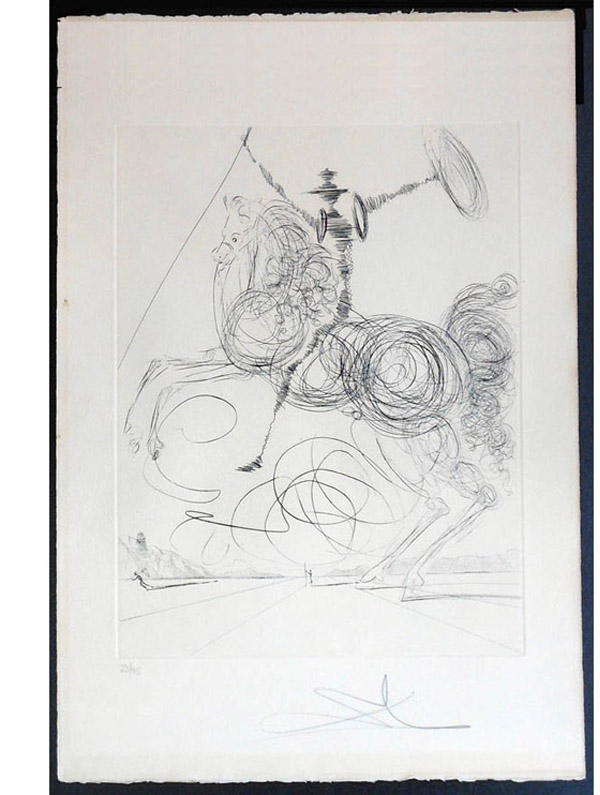 ---