Salvador Dali - Flower Magician
---
Salvador Dali
Spanish (1904 – 1989)
Salvador Dali Flower Magician 1972

Salvador Dali Flower Magician is a color lithograph printed on BFK Rives paper. Sheet is ~30 x 22″. The work is signed and numbered XIII/L. The copyright stamp of Phyllis Lucas in in the lower left corner.
Call us for more information. Sold!!!
Click on the thumbnail for a larger image.
Go to the main Individual Works Page for complete etching information.
Salvador Dali Flower Magician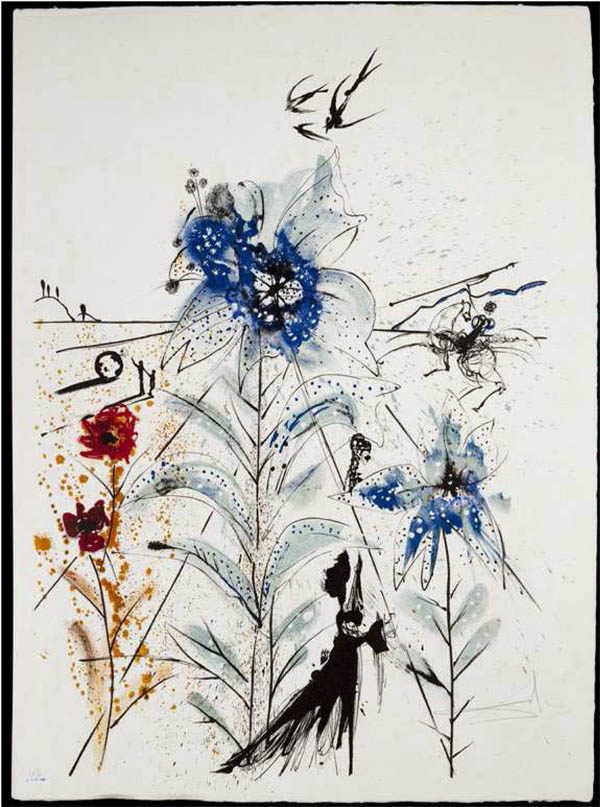 ---