Salvador Dali - Helen and the Trojan Horse
---
Salvador Dali
Spanish (1904 – 1989)
Salvador Dali Helen and the Trojan Horse (Helene et le Cheval de Troie) 1972
The Salvador Dali Helen and the Trojan Horse (Helene et le Cheval de Troie) etching was published by deFrancony, Paris, with a total tirage of 350 on various papers. This etching is on japon, is signed by Salvador Dali and is numbered LXVIII/C. The image size is 16 x 19 7/8″ and the sheet is 22 1/2 x 30 1/8″.
Click on this link for additional background information on Salvador Dali.
Call us for more information. Sold!!!
Click on the thumbnail for a larger image.
Go to the main Individual Works Page for complete etching information.
Helen and the Trojan Horse etching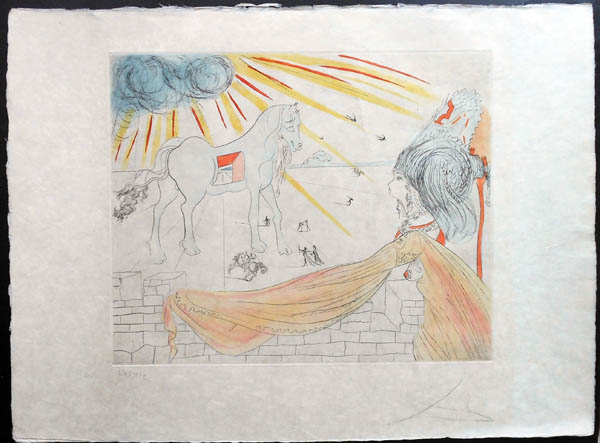 ---