Salvador Dali - La Deroute de San Romano
---
Salvador Dali
Spanish (1904 – 1989)
Salvador Dali La Deroute de San Romano (The Downfall of San Romano) 1973

The Salvador Dali La Deroute de San Romano etching was published in 1973 by Vision Nouvelle with drypoint by Rigal. The total tirage is 300 (Lopsinger) on various papers. This etching is on Arches, is signed by Salvador Dali and is numbered LXII/CL. The image size is 22 1/4 x 29 7/8″ and the sheet 29 1/2 x 40 3/8″. The etching is in fine condition, has been framed, and is a full sheet.
Call us for more information. Available
Click on the thumbnail for a larger image.
Go to the main Individual Works Page for complete etching information.
La Deroute de San Romano etching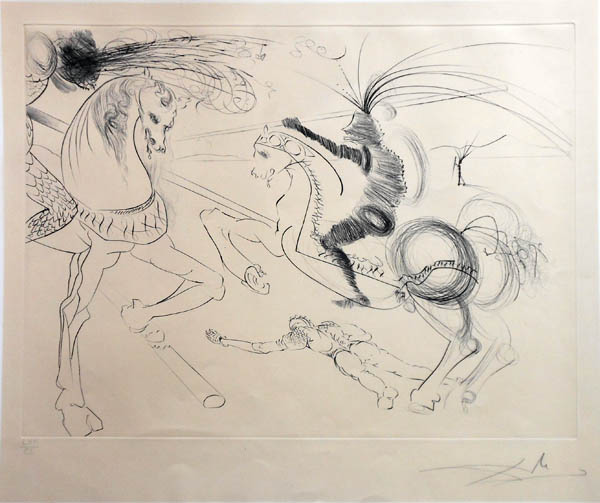 ---