Salvador Dali - Lancelot
---
Salvador Dali
Spanish (1904 – 1989)
Salvador Dali Lancelot 1977

Color etching Lancelot or Thomas printed on Arches paper. Sheet is ~25 1/2 x 19 1/4″, image ~19 3/8 x 18 1/8″. The work is signed and numbered. This lithograph is available individually, is guaranteed authentic, and is part of the Knights of the Round Table or 12 Apostles series.
Call us for more information. Available
Click on the thumbnail for a larger image.
Go to the main Individual Works Page for complete etching information.
Lancelot etching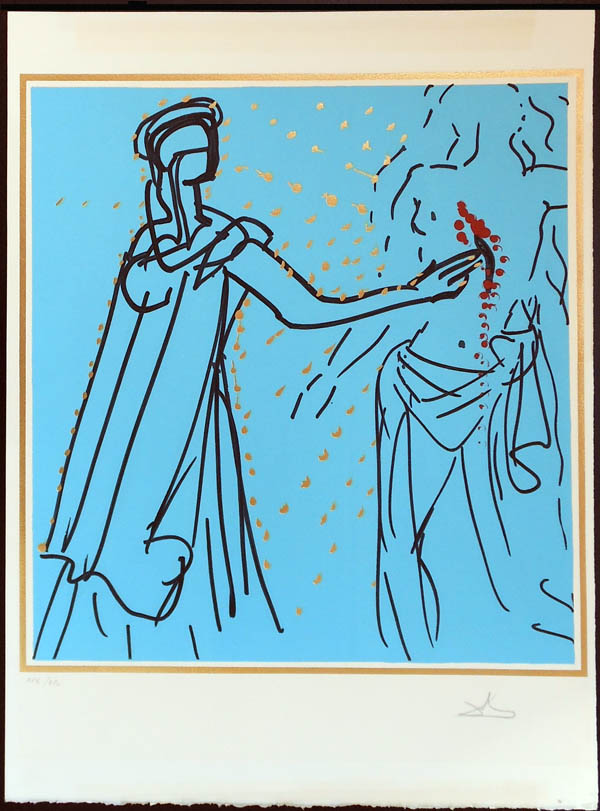 ---