Salvador Dali - Le Jugement de Paris
---
Salvador Dali
Spanish (1904 – 1989)
Salvador Dali Le Jugement de Paris, 1971

Le Jugement de Paris from the suite Hommage to Albrecht Durer. The etching size is 22 7/8 x 15 3/8″ and the sheet size is 31 1/2 x 23." The etching is printed on Rives, is signed and numbered for the set of 150 The tirage is 270 plus proofs.
Call us for more information. Sold!!!
Click on the thumbnail for a larger image.
Go to the main Individual Works Page for complete etching information.
Le Jugement de Paris etching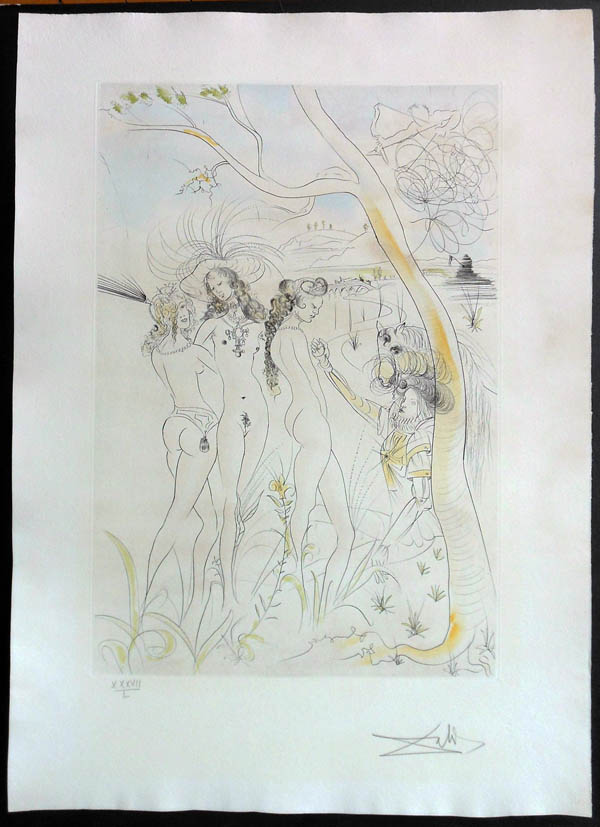 ---