Salvador Dali - Le Sacre du Printemps
---
Salvador Dali
Spanish (1904 – 1989)
Salvador Dali Le Sacre du Printemps 1966

The Salvador Dali Le Sacre du Printemps was published as a lithograph in 1966. There isn't much given on this colorful lithograph. No publisher is given and the paper type is not given. The paper is cream wove and the image size and sheet size is 27 5/8 x 21."  We guarantee the authenticity of this lithograph.
Call us for more information.  The lithograph is Sold!!!
Click on the thumbnail for a larger image.
Go to the main Individual Works Page for complete etching information.
Le Sacre du Printemps lithograph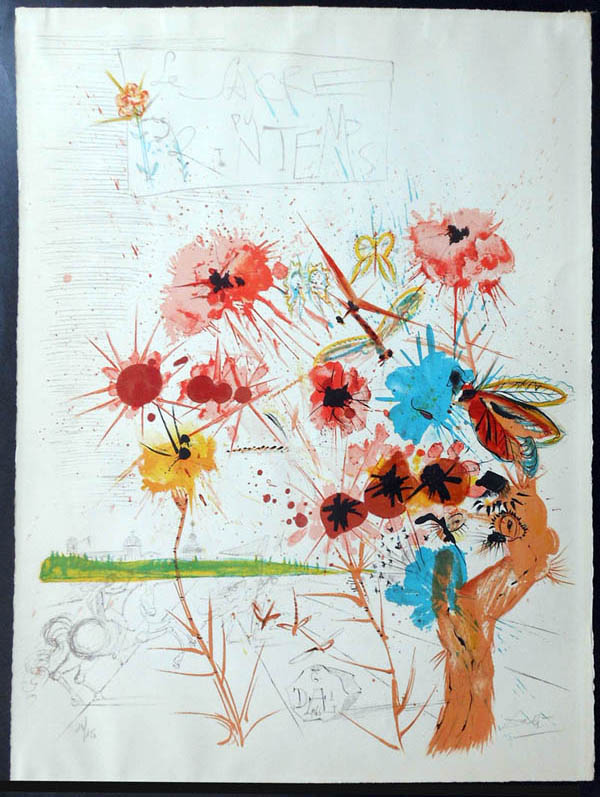 ---