Salvador Dali - Saint Martin
---
Salvador Dali
Spanish (1904 – 1989)
Salvador Dali Saint Martin , 1965

The Salvador Dali Saint Martin etching + aquatint is printed on Arches script paper. The image size is 19 1/2 x 14 3/8″ The sheet is 26 3/8 x 20 7/8″.  Salvador Dali signed the work in the lower right.  Also, the etching is numbered 3/175 in the lower left.
Jean Schneider published in 1965. The total tirage is 194 plus proofs.  There were 175 on Arches script.  Additionally there were 25 on japon.  These are numbered EA I/XV – XV/XV.   Four etchings (I – IV) are printed on parchment.  These are in black.
Call us for more information. Available!!!
Click on the thumbnail for a larger image.
Go to the main Individual Works Page for complete etching information.
Saint Martin etching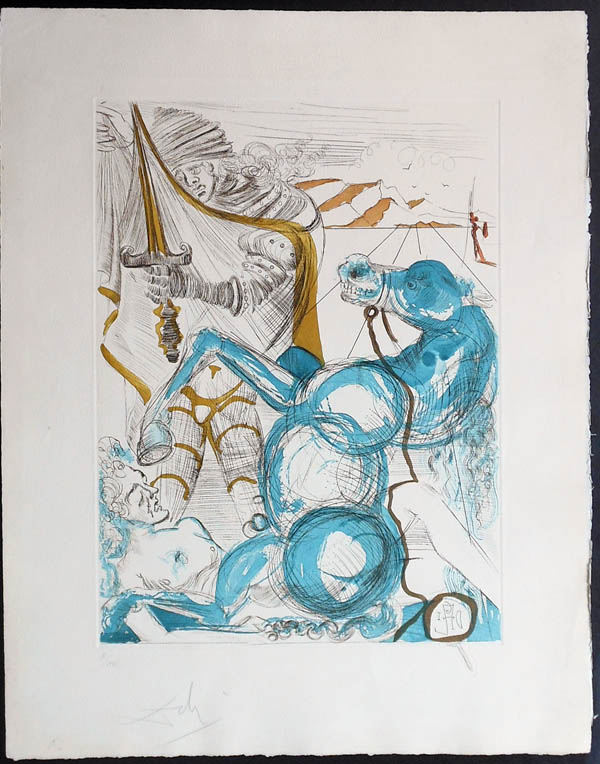 ---