Salvador Dali - Soleil, Sun
---
Salvador Dali
Spanish (1904 – 1989)
Salvador Dali Soleil, Sun 1968

Etching from the Flora Dalinae series done in 1968, printed on Arches paper (see Lopsinger). Sheet is ~29 7/8 x 22 1/4″. The work is Heliantthus solifer (Soleil/Sun) from the suite of 10. The etching is signed and numbered.
Call us for more information. Available
Click on the thumbnail for a larger image.
Go to the main Individual Works Page for complete etching information.
Soleil, Sun etching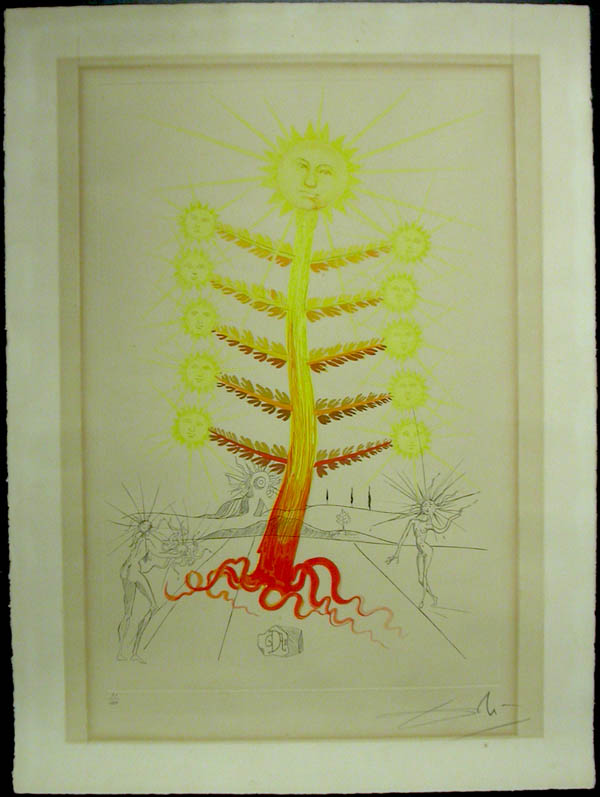 ---