Salvador Dali - Surrealist Landscape (Paysage Surrealiste)
---
Salvador Dali
Spanish (1904 – 1989)
Salvador Dali Surrealist Landscape (Paysage Surrealiste), 1974

The Salvador Dali Surrealist Landscape (Paysage Surrealiste) engraving was published in 1974 by Daniel Filipacchi, Paris. The total tirage is 161 with two editions. This engraving is from the set of 75 with color on BFK Rives. The number of the engraving is XX/LXXV. The image size is 21 3/8 x 29 5/8″ and the sheet is 24 3/4 x 25 1/8″.
Click on this link for additional background information on Salvador Dali.
Call us for more information. Sold!!!
Click on the thumbnail for a larger image.
Go to the main Individual Works Page for complete etching information.
Surrealist Landscape (Paysage Surrealiste)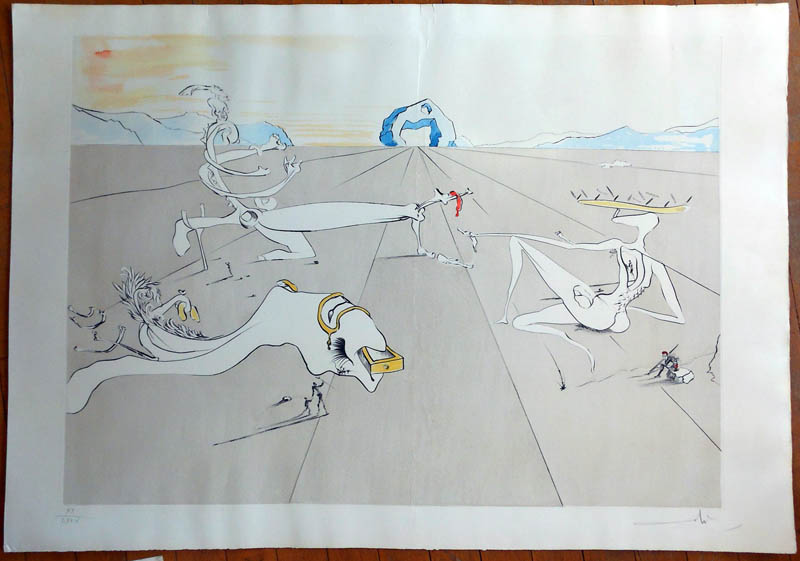 ---