Salvador Dali - The Exploding Head
---
Salvador Dali
Spanish (1904 – 1989)
Salvador Dali The Exploding Head, 1957

This lithograph was not included in "Pages choisies de Don Quichotte de la Mancha," but was issued either separately or as part of "Histoire d'un Grande Livre." According to Lopsinger, in 1966 Dali signed 60 numbered copies of the lithograph for Edition Michele Broutta. We have #6/60 signed by Dali,
Call us for more information. Sold!!!
Click on the thumbnail for a larger image.
Go to the main Individual Works Page for complete etching information.
The Exploding Head Lithograph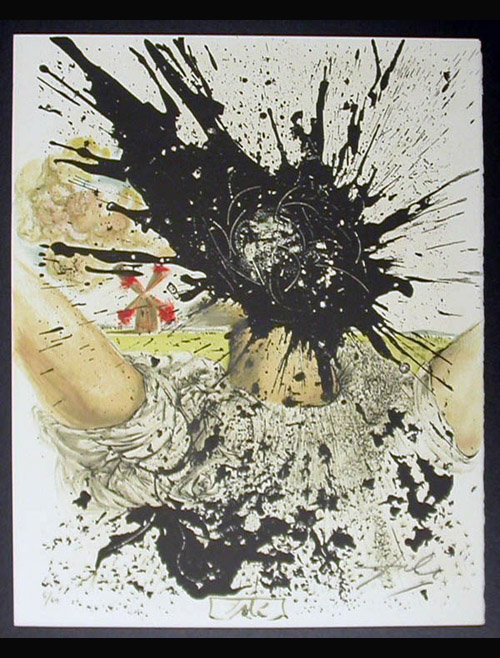 ---