Salvador Dali - Transfiguration
---
Salvador Dali
Spanish (1904 – 1989)
Salvador Dali Transfiguration, 1973
The Salvador Dali Transfiguration etching was published in 1970.  Parsifal Verlag/deFrancony, Basel published the etching in 1973.  Rigal did the engraving.  The total tirage is 430.  There are 150 on BFK Rives.  The numbering is 1 – 150.  There are 100 on Auvergne.  The numbering is 1 – 100.  There are L (50) on japon  The numbering is I/L – L/L.  This etching is printed on japon.  Salvador Dali signed the etching.  The etching is numbered  XLVII/L.   The size of the image is 22 1/2 x 15 3/4."  The size of the sheet is ~1/4 x 22 1/4″. The etching is in very good condition.  It is clean with no damage.
Field catalogues this etchings as 73 – 16.  Lopsinger catalogues the etching as 566.  There are different color variants.
Call us for more information.  The etching is Available.
Click on the thumbnail for a larger image.  The price is available by e-mail.

Go to the main Individual Works Page for complete etching information.
Transfiguration etching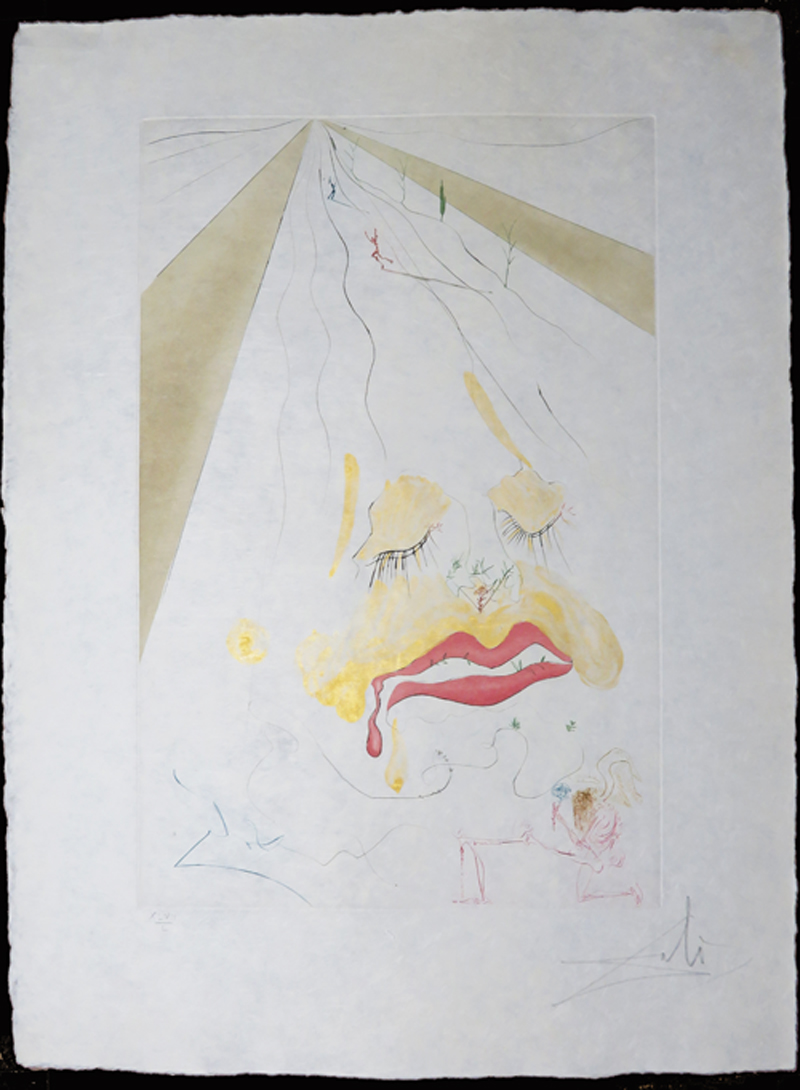 ---