Salvador Dali - Venus et l'Amour
---
Salvador Dali
Spanish (1904 – 1989)
Salvador Dali Venus et l'Amour 1971

The Salvador Dali Venus et l'amour is an engraving. This engraving is from the suite Hommage to Albrecht Durer.   The suite was published in 1971.  The tirage was 270 plus proofs. The size of the image is 22 3/4 x 15 3/8″. The etching is in very good condition.
Click on this link for additional background information on Salvador Dali.
Call us for more information. Available!!!
Click on the thumbnail for a larger image.
Go to the main Individual Works Page for complete etching information.
Venus et l'Amour Engraving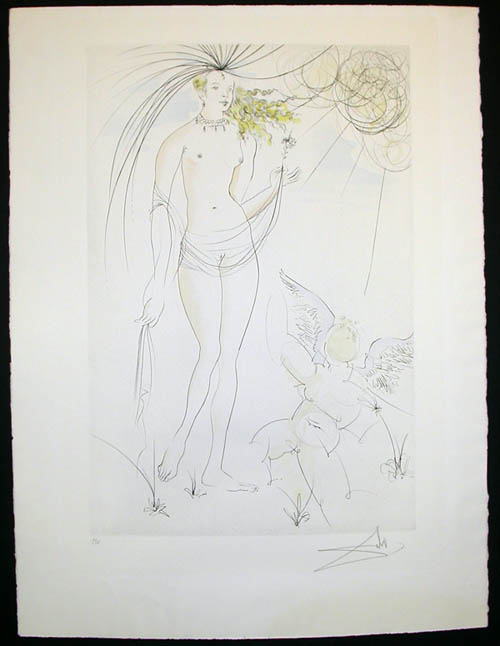 ---