Salvador Dali - View of Wall Street
---
Salvador Dali
Spanish (1904 – 1989)
Salvador Dali View of Wall Street, 1972

The Collectors Guild + H.M.K. published the Salvador Dali View of Wall Street etching.  It is a full sheet.  It is signed by Dali in the lower right.  Additionally, it is numbered 43/50 in the lower left.  The etching is from the edition of 50 on Arches in green.  It is in fine condition. The tirage is 225.  There are 175 (1/175 – 175/175) in color on Arches.  There are 50 (I/L – L/L) on Arches.  Additionally, there are a few EA in black.  Plus, there are a few HC in color.  The size of the image is 24 x 16."  The size of the sheet is 30 x 22." Click on this link for additional background information on Salvador Dali.
Call us for more information. Sold!!!
Click on the thumbnail for a larger image.
Go to the main Individual Works Page for complete etching information.
View of Wall Street etching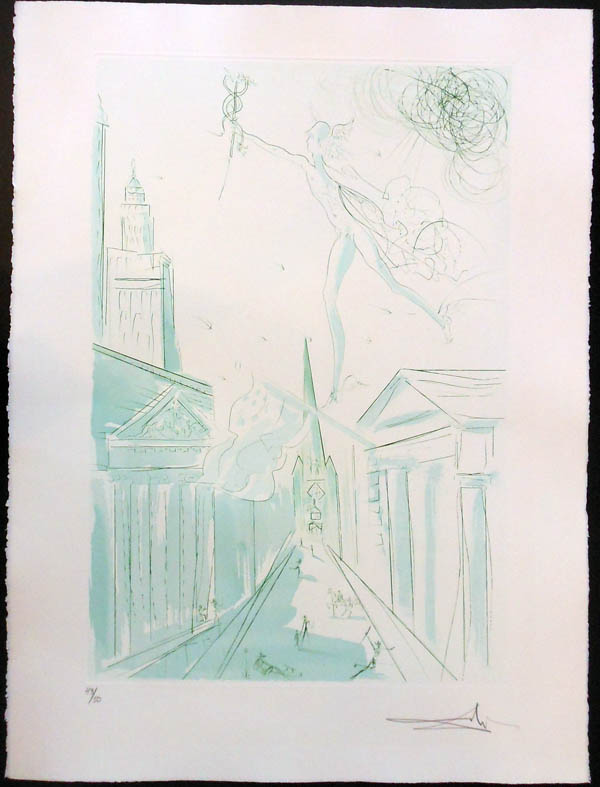 ---