Salvador Dali - Paradise Lost - Sommeil Innocent (Innocent Slumber)
---
Salvador Dali
Spanish (1904 – 1989)
Salvador Dali Sommeil Innocent (Innocent Slumber) 1974

Salvador Dali Sommeil Innocent (Innocent Slumber) is a color etching. It is printed on various paper. The image is 14 3/4 x 11." The sheet is 22 x 17 3/4″. Dali signed the etching.
Editions de Francony published etching in 1974. The total tirage is 430 + proofs. There were 150 on Rives. These are numbered 1 – 150. There are 20 on Arches. Also, there are 10 on japon. Finally, there are 225 on Lana.
Click on this link for additional background information on Salvador Dali.
Call us for more information. Sold!!!
Click on the thumbnail for a larger image.
Go to the main Books Page for complete etching information.
Sommeil Innocent etching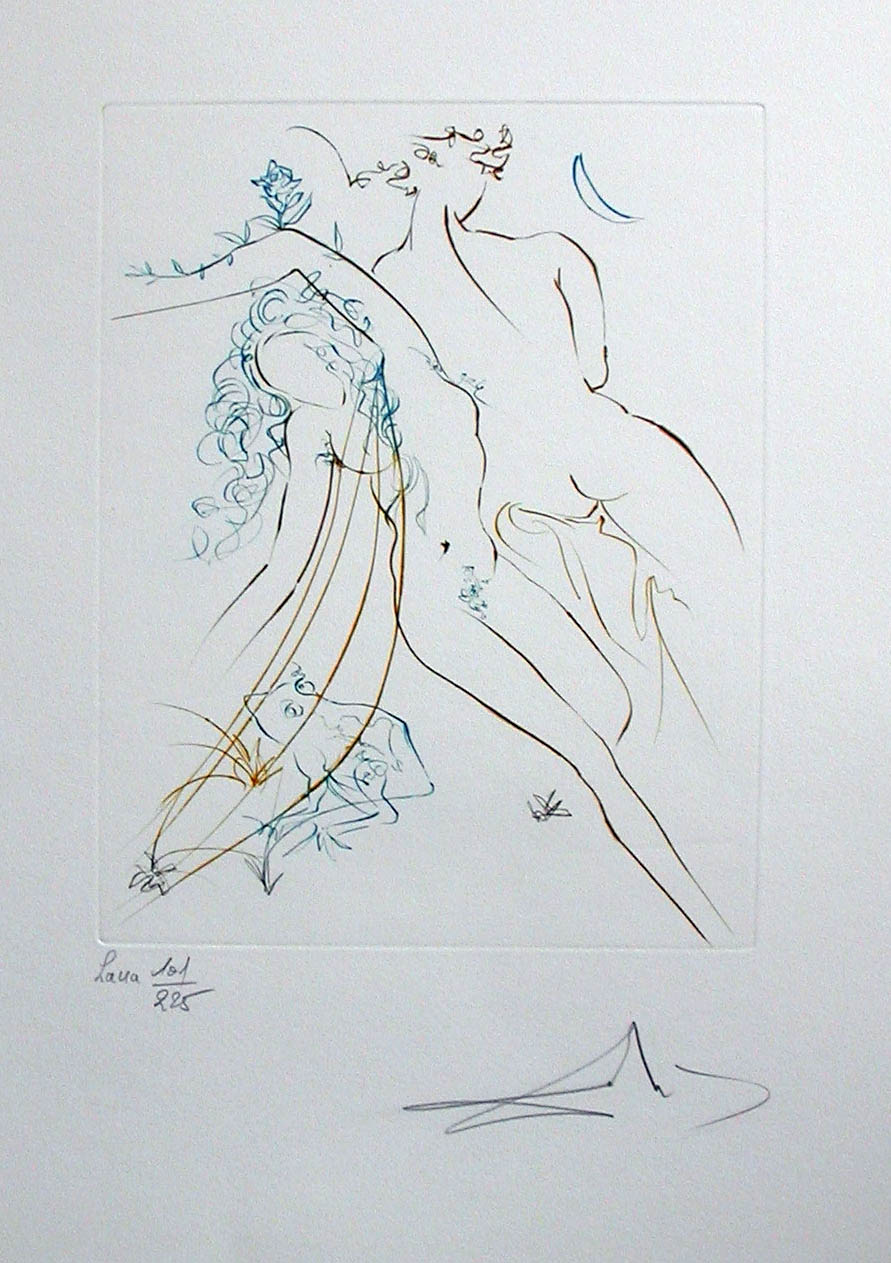 ---