Salvador Dali - Twelve Signs of the Zodiac - Capricorn
---
Salvador Dali
Spanish (1904 – 1989)
Salvador Dali Capricorn

Salvador Dali Capricorn is a color lithograph. It is from the Twelve Signs of the Zodiac suite. It is printed on various paper. The image is 25 1/8 x 18 3/4." The sheet is 28 3/4 x 20 3/8″. Dali signed the etching.
Leon Amiel, New York and Paris published etching in 1967. The total tirage is 315. There were 250 on Arches. These are numbered 1 – 250. There were 65 on japon.
Click on this link for additional background information on Salvador Dali.
Call us for more information. Sold!!!
Click on the thumbnail for a larger image.
Go to the main Books Page for complete etching information.
Capricorn Lithograph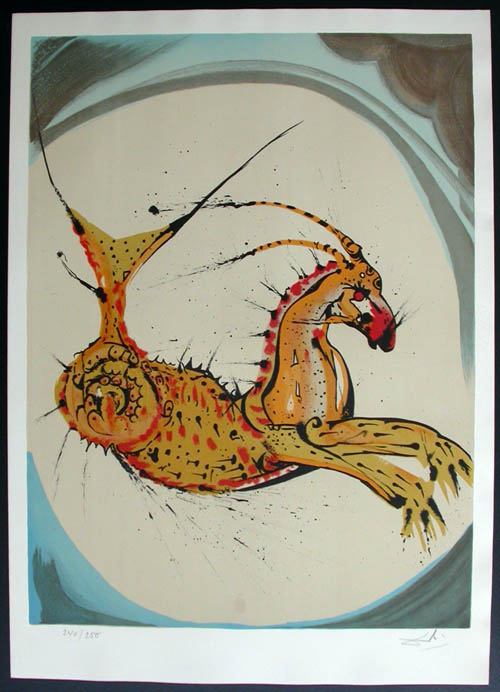 ---