Salvador Dali - The Cycles of Life
---
---
Salvador Dali
Spanish (1904 – 1989)
Salvador Dali The Cycles of Life – 1979
A suite of three etchings on various papers. Available are "Vigor of Youth" and "One's Identity" from the set of 300 on Arches. The sizes are 9 1/4 x 11 5/8 and 7 7/8 x 9 3/4″ on 14 3/4 x 22″ with the image cut nearer to the top of the paper. The sheets are full and have the DALART N.V./copyright 1977 blindstamp in the lower left corner. The works are signed and numbered in pencil. Provenance is Merill Chase Galleries.
Available for sale are:
1) Each of the individual lithographs shown below.  Available
E-mail for Price and condition report. Call us for more information.
Click on the thumbnail for a larger image.
The Cycles of Life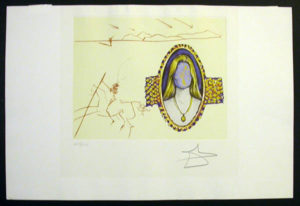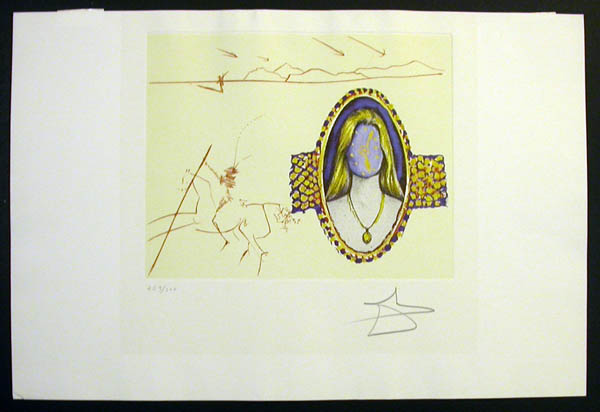 Available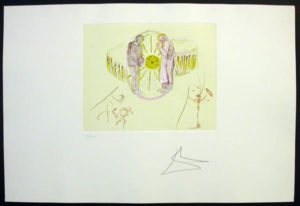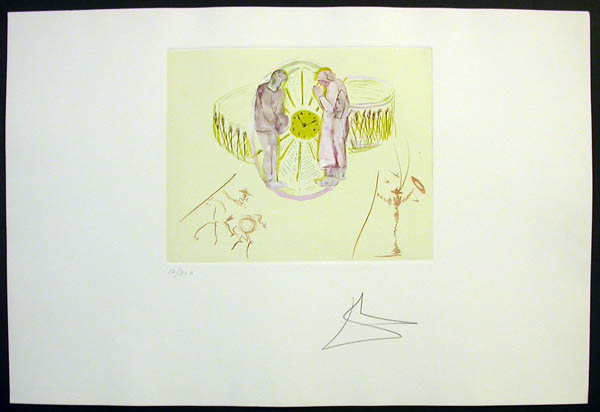 Available