Salvador Dali - The Cycles of Life
---
---
Salvador Dali
Spanish (1904 – 1989)
Salvador Dali The Cycles of Life – 1979
The Salvador Dali The Cycles of Life suite consists of three etchings on various papers. Available are "Vigor of Youth" and "One's Identity" from the set of 300 on Arches. The sizes are 9 1/4 x 11 5/8 and 7 7/8 x 9 3/4″ on 14 3/4 x 22″ with the image cut nearer to the top of the paper. The sheets are full and have the DALART N.V./copyright 1977 blindstamp in the lower left corner. The works are signed and numbered in pencil. Provenance is Merill Chase Galleries.
Click on this link for additional background information on Salvador Dali.
Available for sale are:
1) Each of the individual lithographs shown below.  Available
E-mail for Price and condition report. Call us for more information.
Finally, go to the main Dali Page for complete etching information.
Click on the thumbnail for a larger image.
The Cycles of Life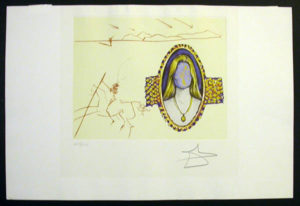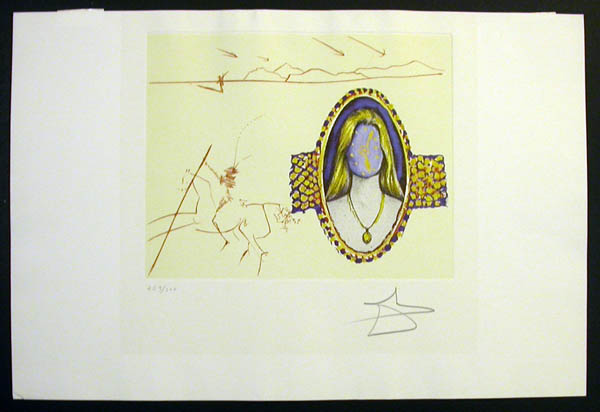 Available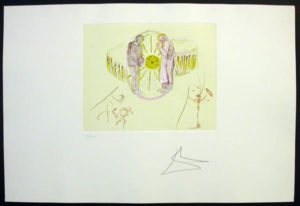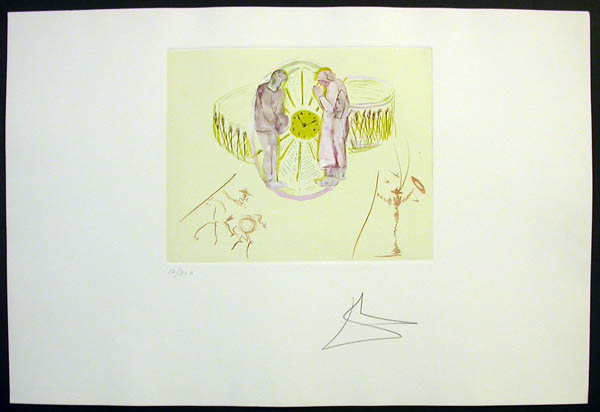 Available